This Week in MLC@Home
Notes for Dec 22 2020
A weekly summary of news and notes for MLC@Home
Summary
Happy holidays from MLC!
TWIM Notes will go on hiatus for the holidays, unless there's something urgent to update, this will be the last update for 2020.
A few notes this week:
* We're now over 1,500 independent volunteers!
* We really would like to get DS2 over with 1000-entry threshold for each network type for the analysis, which means we've re-balanced some WUs to prioritize ParityModifed WUs. To that end, we've stuffed the GPU task queue with double-length ParityModified WUs (credit is double accordingly). That means runtimes will increase for GPUs, although there are still plenty of older WUs still being worked on, so you may get older or newer work for a while yet.
* Accordingly, we've stuffed the CPU work queue with Dataset 3 WUs to continue to make progress there.
* The above change lead to two known issues that were found and resolved this week. First, the first several longer WUs were failing validation until the validation process we updated, and the credit calculation was off for a few days (in the users favor). Both issue have now been corrected, thanks to those who reported these issues in the forum.
* Over the break, our main effort is to continue to work on analysis, paper writing, and re-architecting to simplify the backend validation and assimilation logic behind the scenes to help keep issues like the two that hit this week from happening in the future.
Project status snapshot:
(note these numbers are approximations)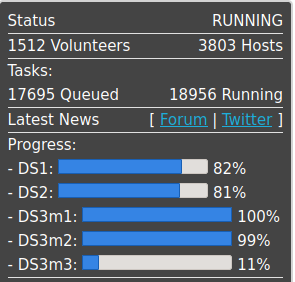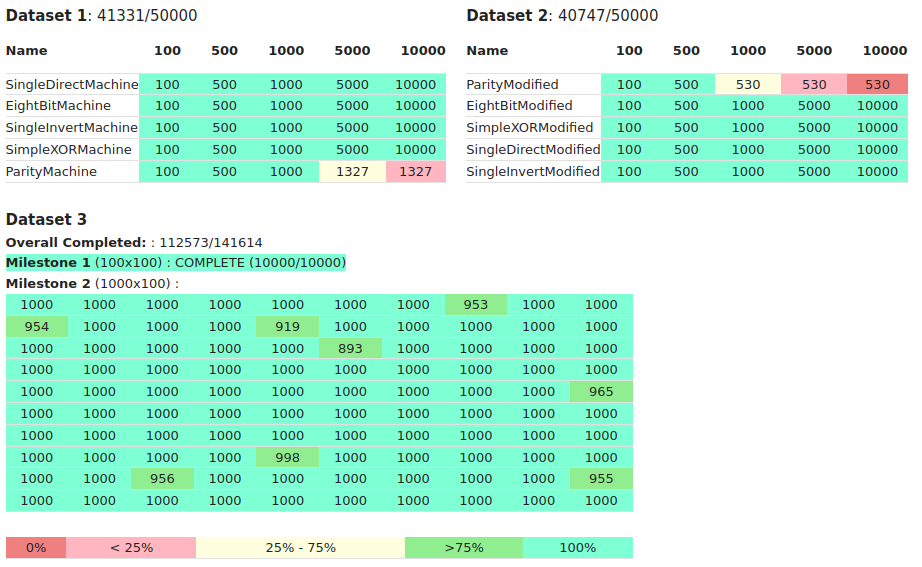 Last week's TWIM Notes:
Dec 14 2020
Thanks again to all our volunteers!
-- The MLC@Home Admins(s)
Homepage:
https://www.mlcathome.org/
Twitter:
@MLCHome2