This Week in MLC@Home
Notes for Mar 9 2021
A weekly summary of news and notes for MLC@Home
Summary
The paper is written is now being internally edited/reviewed. It'll take a round or two of that before we post to arXiv and look for a conference to submit. There was some puzzling results with one of the DS2 machines which may require us to re-compute some of those WUs with updated training data, but those were fast to compute and it won't take long for our volunteers to redo them if necessary.
That means we've started looking at client updates and DS4! We started this weekend on client v9.90, for which we are targeting the following features:


Upgrade to PyTorch v1.8

DS4 support! .. Our first CNN networks.

ROCm upgrade to 4.0/4.0.1 (polaris support)

Re-examine GPU performance/utilization

Static linking for at least the CPU client (maybe GPU too).. dropping appimage requirement. This may not be possible, but would be a nice benefit of moving to PyTorch v1.8



The big driving feature is DS4 model support. The data is ready to be crunched, but the model needs to be included in the client and tested.

Other News



If you'd like to request one of the larger datasets, for the moment please contact us privately and we'll provide a download link. That's the best compromise position until we have a better option.

We appreciate the feedback on Gridcoin from our last update. We're continuing to address technical hurdles on our side which we consider a requirement for gridcoin, but will also help the robustness of the project overall.

We're looking for interesting examples of problems that can be solved with small to medium feed-forward networks for a potential DS5. We could do MNIST, but perhaps something a bit more interesting would be more fun. Its very obvious that the first comment we'll get on the paper is "why did you use RNNs?", so we'd like to head that off early.

Reminder: the MLC client is open source, and has an issues list at gitlab. If you're a programmer of data scientist and want to help, feel free to look over the issues and submit a pull request.



Project status snapshot:
(note these numbers are approximations)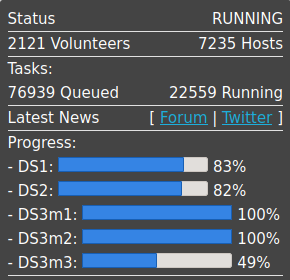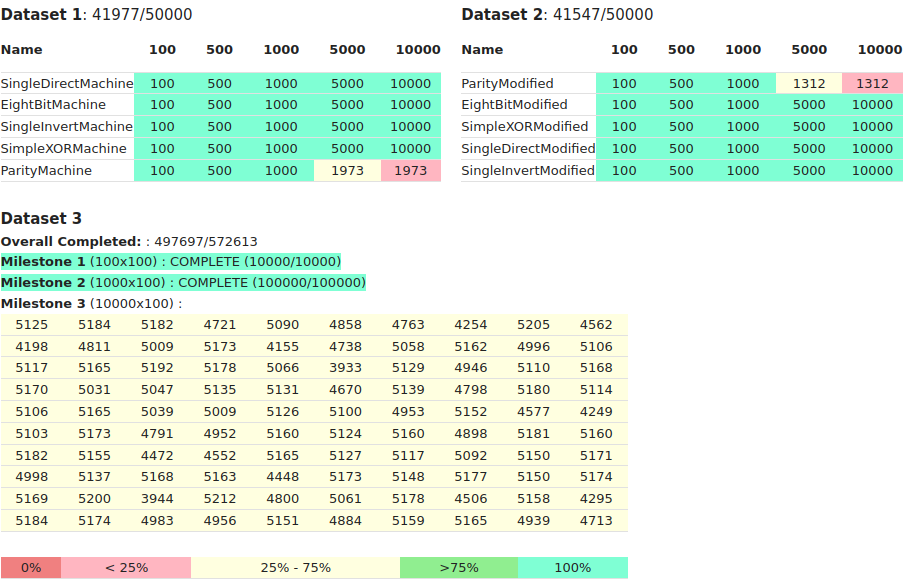 Last week's TWIM Notes: Feb 23 2021

Thanks again to all our volunteers!

-- The MLC@Home Admins(s)
Homepage: https://www.mlcathome.org/
Twitter: @MLCHome2