This Week in MLC@Home
Notes for Apr 22 2021
A weekly summary of news and notes for MLC@Home
Summary
It's been a very busy few weeks for MLC@Home!
On 4/14/2021, MLC presented at the 2021 BOINC Workshop. The slides are available
here
. The video of the presentation will be posted to
youtube
shortly. On 4/21/2021, we participated on in day 2 of the workshop as a member of a panel on doing AI/ML using BOINC. Videos of that should be posted shortly as well. It was clear that there's both a lot of interest in using BOINC for AI/ML, and it is also clear MLC is at the forefront of that interest.
More importantly, MLC@Home released today the first paper based on the MLDS dataset computed by our volunteers!
MLDS: A Dataset for Weight-Space Analysis of Neural Networks
In this paper, we show meaningful clustering in weight space for networks that are trained on the same data. Like any good science, these preliminary findings trigger just as many new questions as it provides answers.
All in all, as we continue to work on DS4, there's a lot of big things afoot for the future of MLC. Thanks again for the support you have shown MLC, and we hope to continue to earn your support as we move forward.
Other News


Lots of great progress on DS3, we're 75% complete. It's nice to see some green showing up on the scoreboard.

We've started live streaming some coding sessions on the discord server as we work on DS4 support.

Reminder: the MLC client is open source, and has an issues list at gitlab. If you're a programmer or data scientist and want to help, feel free to look over the issues and submit a pull request.



Project status snapshot:
(note these numbers are approximations)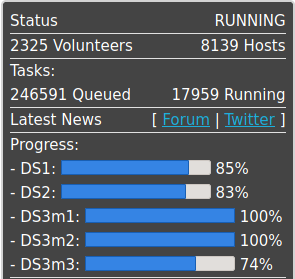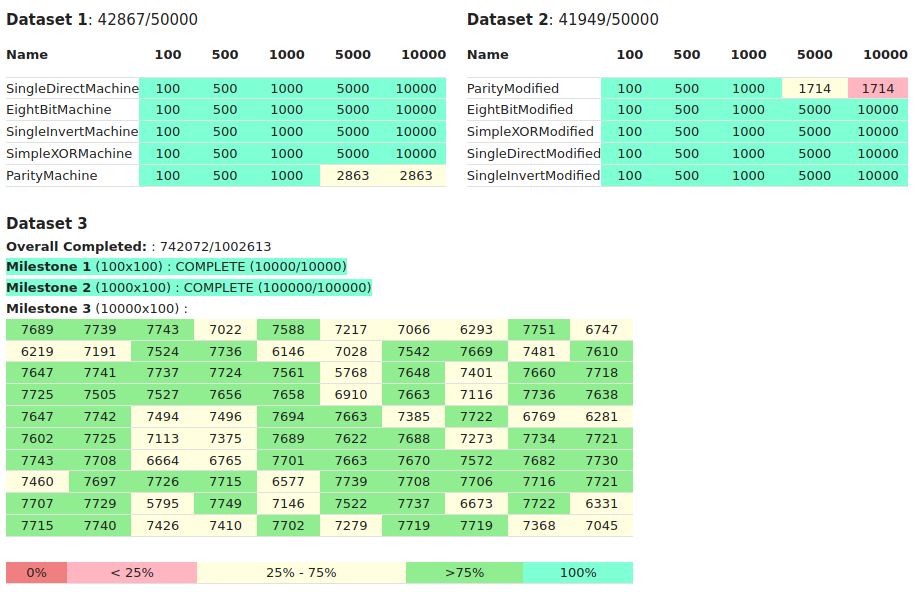 Last week's TWIM Notes: Apr 8 2021

Thanks again to all our volunteers!

-- The MLC@Home Admins(s)
Homepage: https://www.mlcathome.org/
Discord invite: https://discord.gg/BdE4PGpX2y
Twitter: @MLCHome2